Upcoming talks:


BREAK THROUGH YOUR WRITING OBSTACLES

How to get started, keep moving,
and get the job done!


January 22nd, 2008
Last Word Toastmasters
Morningside School
100 Burbank Street, Pittsfield, MA
millie@milliecalesky.com



March 18th, 2008

Editors and Freelancers Association

East Greenbush, NY

*****


SUCCEED IN YOUR
HOLISTIC PRACTICE
March 4th, 2008

Berkshire Community College Pittsfield, MA
www.BerkshireCC.com



*****


SUCCEED IN YOUR
HOLISTIC PRACTICE
March 8th, 2008


Whole Health Expo
Northampton, MA

www.WholeHealthExpo.com


*****

TACKLE YOUR FEAR
OF PUBLIC SPEAKING

April 1st, 2008
Berkshire Community College
Pittsfield, MA
www.BerkshireCC.com


TESTIMONIAL


"I have had only four sessions with Millie and cannot believe what a
difference it has made. I connected with Millie right away. She is a great
listener. I was having a hard time recognizing the obstacles that were
holding me back. Through my talks with Millie,
I came to see my situation
clearly. She helped me understand what was in my way, why it was there and
what steps to take to move forward. What a relief it is to be able to let
go and move on. In doing this I have seen my practice grow. I highly
recommend Millie and her
talent as a Personal & Professional Coach."
Jane McGee, Certified Nutritional Counselor
Want more?

Click on the following links to read past issues of New Horizons plus inspirational articles and tips.
Newsletters or Articles
Resolutions 2008 - They can come true if-
"When you wish upon a star, makes no difference who you are, anything your heart desires will come true." Do you remember Jiminy Cricket's song from Pinocchio? In Disneyland, as in real life, imagining is the place where all change begins. For 2008, will you just depend on wishing and hoping to make your resolutions come true?

Hopefully - not! Most New Year's resolutions are light stuff - fleeting fantasies about how things might be. To boost the likelihood that your resolutions will be achieved, they've got to become more like goals - focused and grounded.
Here are 5 strategies to ensure that, now that the New Year has arrived, you will improve your life by setting and keeping your resolutions.

1. Make your resolutions challenging, but don't over commit
Your New Year's resolutions should be a stretch - goals that you must strive to realize. Planning to stretch is good, but avoid being unrealistic. Set goals that you can achieve. If, for example, you're planning to shun the couch and get back to exercise, you may want to commit to working out 1-3 times per week rather than daily. Hopefully, you'll get so energized by your new routines that you'll want to do more, but if you don't, you'll still reach your goal and won't disappoint yourself.

2. Believe in yourself
When you make your resolutions, you may not fully trust that you can fulfill them. According to Henry Ford, "Whether you believe you can do a thing or not, you are right." Your beliefs shape what is possible for you. For 2008, why not give yourself the benefit of the doubt? Act as if you can and will accomplish your goals. Don't wait until you feel like you can take the first step forward. Instead - act! This will energize you and help build the confidence you need to succeed.

3. Write it down
Take the time to record what you want most. Writing it down will help solidify your commitment. You'll become more focused and energized.
Make your resolutions SMART - specific, measurable, achievable, realistic, and time-specific. The clearer your intentions, the easier it will be to achieve them.
To reinforce your resolve, read your goals daily. Remember why they're so important to you and why you're determined to make it to your destination!

4. Visualize
Visualization activates your creative powers. It's been shown that, when you see your goals as already reached, you're much more likely to accomplish them. What's the difference between wishful daydreaming and visualizing? When you wish, you aren't empowered. It seems as though your success is up to someone else. When you visualize, you are more energized and committed. You intend to move forward. The image of your success will keep you motivated and pull you forward like a magnet.

5. Support
Athletes, CEO's, and performers who are at the top of their game stay there because they have ongoing quality support. A professional coach can help you clarify your resolutions, get jump-started, and guide you to your destination. Let go of being the Lone Ranger. Be sure to put the right structures in place so you stay on track, remain focused and win!You can do it!Making New Year's resolutions is exciting, but it can also be frustrating if you don't trust that you'll follow through. For 2008, resolve to persevere and to achieve your goals no matter what. Make this the year when you pushed beyond your self-limiting beliefs, stretched beyond what you thought possible, and were victorious!
*****

"Cheers to a new year and another chance for us to get it right." - Oprah Winfrey
Quote of the Month

"We spend January 1st walking through our lives, room by room, drawing up a list of work to be done, cracks to be patched. Maybe this year, to balance the list, we ought to walk through the rooms of our lives... not looking for flaws, but for potential." - Ellen Goodman

Milli
e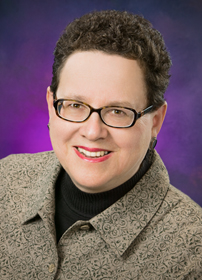 Calesky is a business and life coach who inspires and guides professionals, entrepreneurs, and small business owners to reach for and achieve what they want most.

As an inspirational speaker and trainer, Millie addresses audiences on topics related to professional development and self-motivation. She offers free introductory coaching consultations and can be reached by calling 413-655-2555 or through her website http://www.MillieCalesky.com